The Laren Hotels plan to launch the Laren Luxury Resort Hotel project during the first 6 months of 2020 is as follows:
ATSO
Antalya Chamber of Commerce and Industry
Registering Laren Resort Otelcilik Anonim Şirketi with tax number 6081231934 in the Antalya Chamber of Commerce (ATSO) and going through the legal process and paying the company capital and obtaining the necessary licenses to transfer. 49% of the Company's shares (legal documents and certificates are available in official contracts and hotel licenses).
KTB
Republic Of Turkey Ministry Of Culture and Tourism
▪ Obtaining the necessary permits from the municipality and the Antalya Tourism Organization  Turkey.
▪ Design of the 5-star Laren Luxury Resort hotel with a capacity of 401 rooms and 5 villas accommodating up to 1200 guests.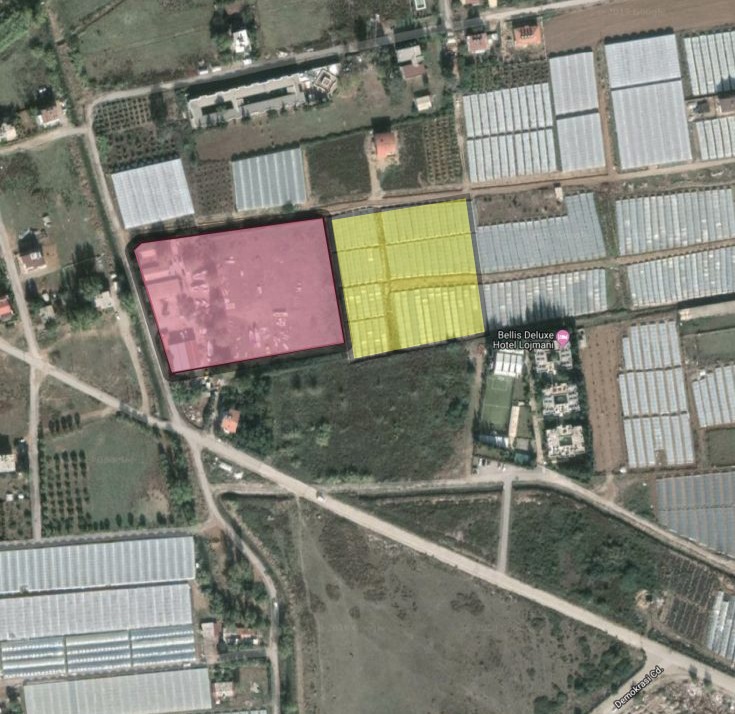 Purchase of the hotel's mainland (highlighted in red on the side image) area of 11.056 square meters in the best tourist area of ​​Antalya, which received more than 16 million tourists in 2019 (the land was purchased and documented in the official contracts and hotel licenses section).
▪ Purchase of adjacent land (highlighted in yellow on the side image) of 8000 square meters and a 50-year lease from the Serik(Belek) for approximately 6000 square meters (negotiating).
▪ Equip the workshop and start digging concrete starting from 12.2020.
The Company will be selling shares with the current value of 5000 Euros increasing by 25% by the end of every following six months.